The Forbidden Book of Coaching
or Notes of the Course Participants
A practical guide for coaches and non-coaches of how to develop an inspirational and full life– all this is presented in the Forbidden Book of Coaching, or Notes of the Course Participants
Coaching is a means of allowing you step-by-step to develop belief in yourself, in your values and in your dreams! The Forbidden Book will take you to coaching training where you will join the three main characters in their pursuit of knowledge in order to become professional coaches. The experiences depicted by these three course participants include not only coaching exercises, methods and techniques, but also their life stories. Each character provides readers with a different view of the training as well as individual techniques. 
In addition to stories, the book also contains workbooks that you can use for self-coaching or directly when working with clients.
This book is a fascinating read not just for coaches, but is also an inspiration and a tool for all readers interested in modern psychology and personal development.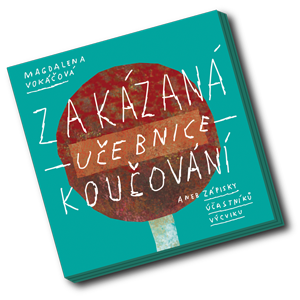 Many of my clients ask me why various bestsellers and personal development courses do not help them. This inspired me to write The Forbidden Book of Coaching which shows in specific human stories with humor how it is possible to change one's relationships, work and other areas of life for the better, and what it usually prevents. Even a professional textbook can be fun and sexy ;-).
If you are looking for answers to questions like ...
Can the coaching method affect my partner?
Does coaching give any good advice at all?
This and even more in The Forbidden Book of Coaching.
The Ten Commandments of a Great Coach
Be sincerely interested in the client.
Listen and check thoroughly that you understand the client.
Set targets precisely, be sure you know what you are working on.
Listen patiently until the client starts surprising himself.
Respect the fact that the client understands his own world much better than the coach.
View the client from the point of view of his potentials.
Remember that it is OK if the client exerts himself more than you.
Be aware that whatever helps the client and works is OK.
Don't bother the client with your doubts.
Never sleep with anyone who has more problems than you.
How does it look like from the inside?
"Hi, Magdalena, thanks very much for your fantastic book! It's really sensational and good fun☺. It has given me a lot of pleasure, I'll definitely read it a few more times in the future …"
"Dear Mrs. Vokacova, I have just finished your Forbidden Book and wanted to thank you for a pleasantly spent evening, the book is really amusing, easy to read and in addition has an excellent content, questions forever:) Thanks!"
The Forbidden Book of Coaching is an excellent tool for lazy (meaning efficient) coaches and people, who want to enjoy reading manuals and not to worry about complicated systems. Partially based on literary fiction, Magdalena's book brings both the theoretical examples through stories from her own coaching sessions (the characters have been changed), and lots of practical coaching exercises, techniques and patterns. Apart from that you can use it as your own workbook for your individual personal development. The textbook is a brilliant tool not only for self-coaching but also for working with clients. The human aspect of the entire book is also of the utmost importance, because Magdalena masterfully describes and identifies the tales and sorrows of all course participants and even in the text itself she is capable of giving us professional support and hope that everything can be solved. Everyone should read the book if only for the reason of it being "Forbidden":) Thanks!
The Forbidden Book of Coaching
or Notes of the Course Participants