Self-Coaching Cards Carpe Diem
The cards will become your compass to help you solve difficult situations, gain the necessary insight and answers to your questions. Remember, you don't have to look for these answers, you have them in yourself. The Carpe Diem Cards are a tool to get to them.
A person can travel the world, climb to the peaks of mountains, dive into the depths of oceans, and yet still not discover himself and his inner feelings. 
I created these cards so that they can serve you in gaining a deeper understanding of yourself and others, in making you feel compassionate toward yourself and others and in helping you to live meaningfully, enjoying life to the fullest. 
To make every day of your life truly worthwhile!
With love, Magdalena Vokáčová
Do you want to make a change but don't know how?
Are you a coach and want to enrich your practice with an effective tool?
Are you interested in personal development and you know that quick guides are not the solution?
You'll use the cards when ...
You're at the crossroad of your life and don't know what to do.
Your life is missing something but you don't know what that is.
I designed the Carpe Diem Cards with the desire to provide you not only with a pause but also the possibility of seeing the bigger picture. Let the cards be your friendly guide to your inner landscape. May you manage to lead a meaningful life in the spirit of "Carpe Diem".
What will you find in the package?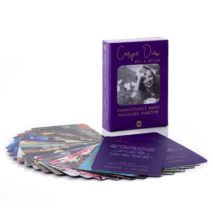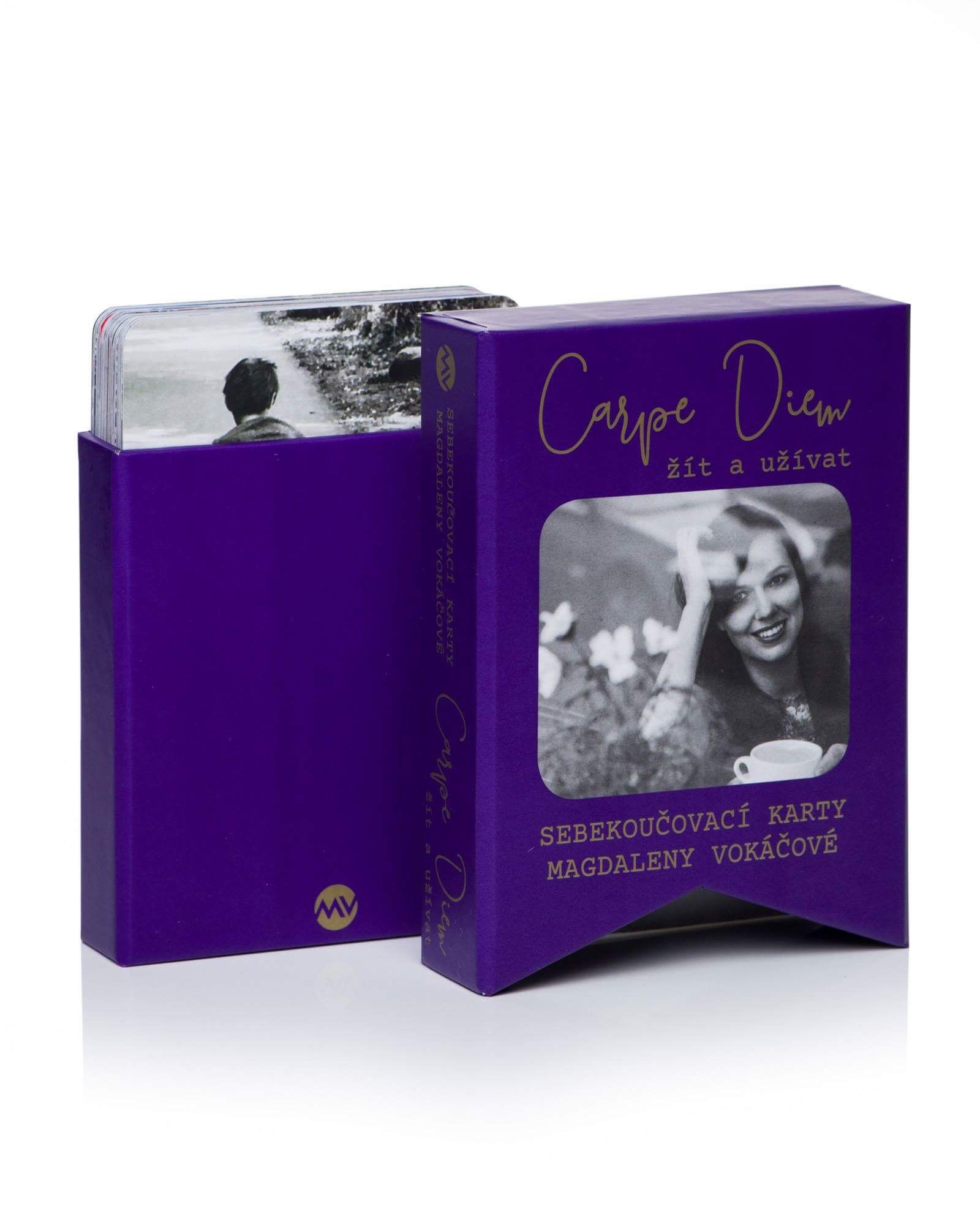 A CARD EXPLAINING THE RULES OF THE GAME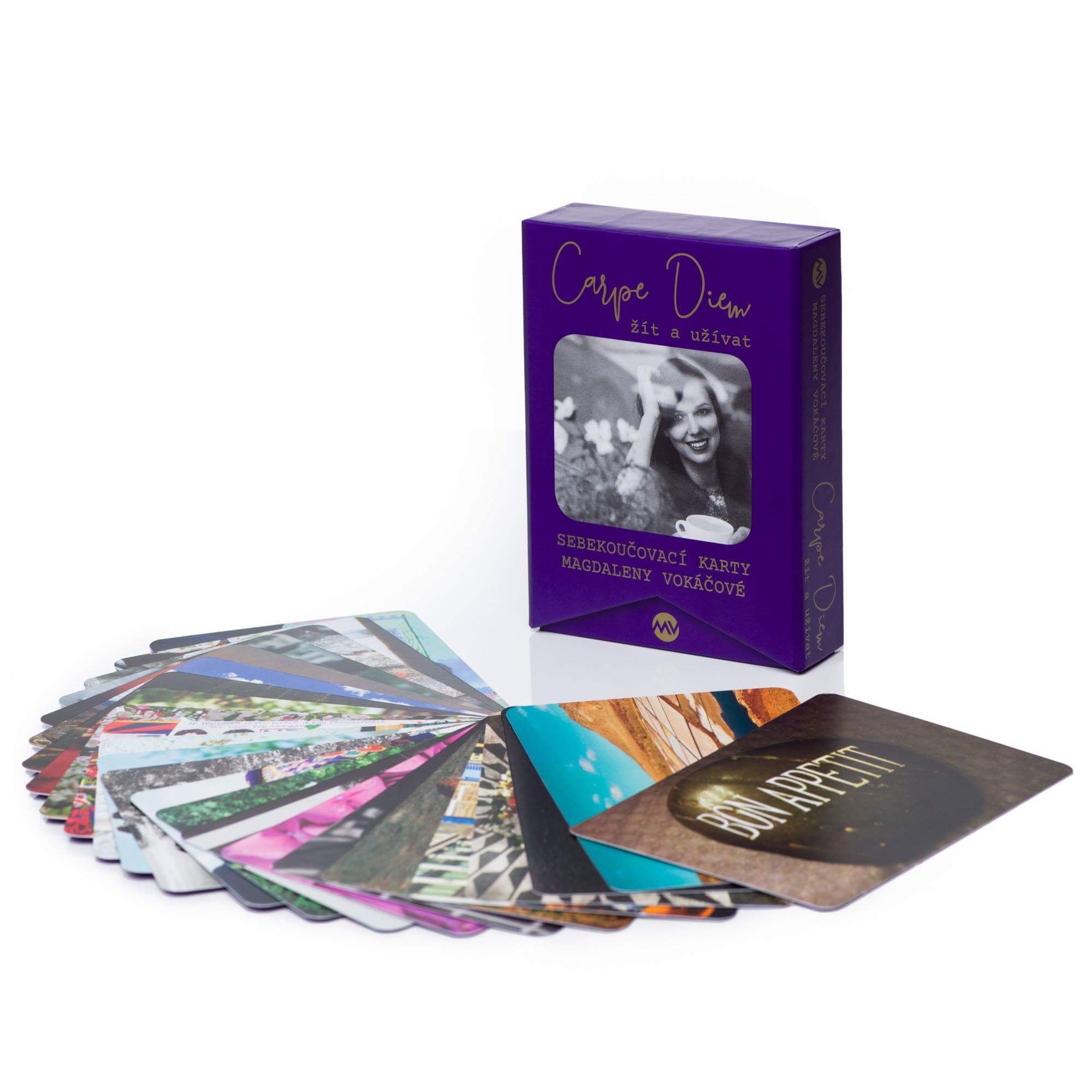 A HAND-WRITTEN LETTER FROM ME
The card set contains 56 cards with original photos from my travels around the world.
Each card contains a topic, a quote and three coaching questions. The topics come from my 20 years of experience and hours of discussions with my clients. You'll find topics such as procrastination, passion, ego, growth, stepping out, getting stuck or exhaustion.
The questions lead to self-awareness, to getting to know yourself better, to understanding yourself and to making a full use of your skills and experience. What do the cards teach you? They teach you to think about yourself and lead you to look beyond your life. The cards provoke our subconscious with their questions. The subconscious is our smarter self. It is a source of intuition and creativity. The cards lead us to a full use of our potential and possibilities. 
The cards are not for ...
The cards are not for those who want a simple guide to life.
The cards won't give you specific answers.
On the contrary, they will teach you to ask the right questions, think about your life differently, and expand your consciousness.
If you've fulfilled all your dreams but lack the joy of life, come straight to a private session. Cards won't help you.
The price for self-coaching cards including VAT is 1250 CZK, plus postage and packaging at 70 CZK within the Czech Republic and 185 CZK to other EU countries. Postage prices include VAT.
The cards will be sent to you within 3 working days after we receive the payment. Thank you.