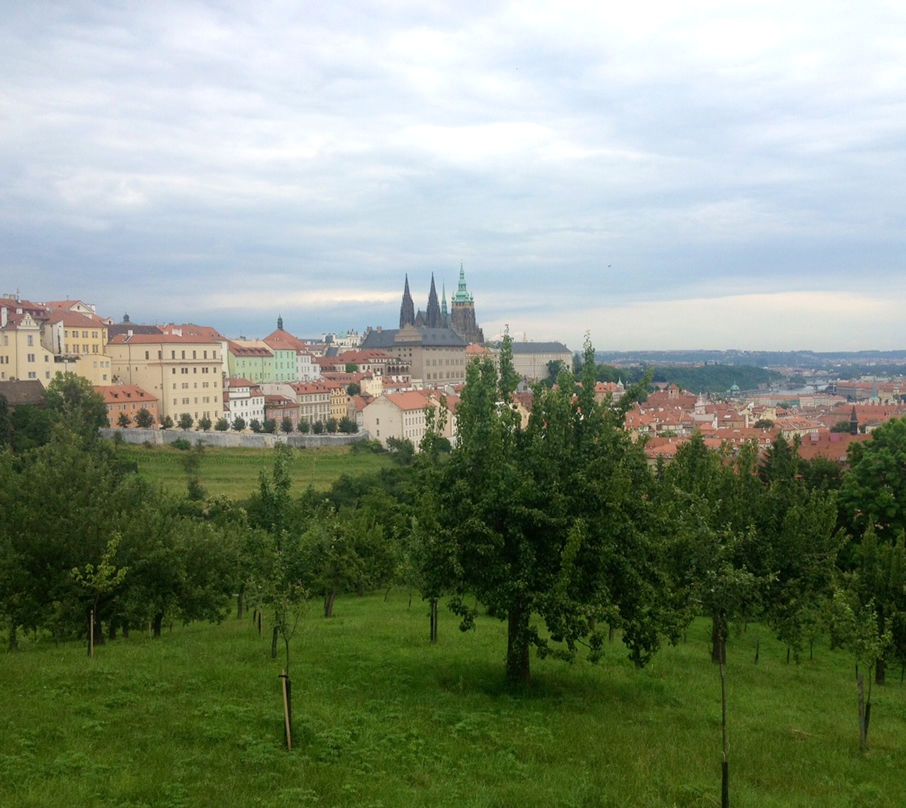 MAGIC OF THE PRESENT TIME
Why do we act like lunatics and keep climbing, crawling, trudging, slogging and trekking up high hills? We yearn to see the view from the top, a perspective. We want to observe that funny plodding we go through from somewhere else. We view our lives through the "eye of God", the one who can see from above and understand close-up.
These climbs up hills and mountains have always fascinated me. To combine the charm of a bird's eye view and the enjoyment of jogging I chose to try out Petřín Hill. This place commands one of the most beautiful views of Prague, the city I love and am devoted to.
I run up the hill relishing the time I've seized for myself despite my work and family. I run for myself and for all those who can't run. I run for all those who spend all day on their feet and don't try to find time for themselves. I run for the world to be a better place. I run for all of my close and distant acquaintances, clients, simply for all the people I like. I run for love, friendship and world peace and also to be a size thirty-six at thirty-six.
I run and try not to stop. I run, run and run and when I am out of breath and my muscles hurt, I sit in the grass, breathe and switch over. All my concerns – work, family, clients, world peace and size thirty-six disappear. I look at the bent blades of grass, the magnificent colour of the stones and the soil, which has so many shades, my heart pounds like a drum and I smell the far reaching fragrance of jasmine trees. I feel more than ever that the only moment which we have is now. Now – now – now – now – now
Insert your e-mail and you won't miss a thing!