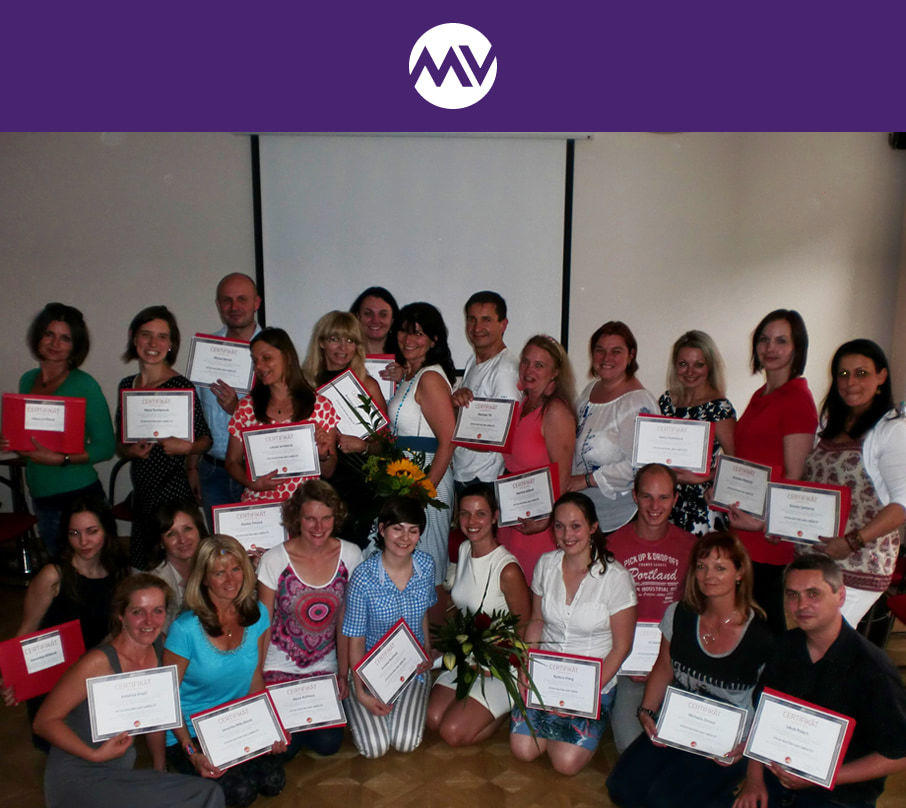 TRAINING – ART OF LIVING COACHING II – COMPLETION
On Friday June 27, 2014 Magdalena Vokáčová concluded the training and presented certificates to twenty-two new coaches.
Thank you and lots of luck in working with your clients!
The training in Art of Living Coaching takes 12 days, during which the future coaches can look forward to 84 hours of practical work, theory and various methodology. The participants will undergo preparation aimed at the application of both widely used coaching techniques as well as Magdalena Vokáčová's own methods. At the same time the participants have to perform several difficult tasks testing their knowledge and practical skills, including the recording of their coaching sessions. Anyone, who receives a certificate, becomes a qualified coach who, thanks to the practical lessons, also has reasonable work experience – at least 30 hours as a coach.
Another coaching training course will begin in January 2015.
Insert your e-mail and you won't miss a thing!